Module 3 Topic 1
ICT Tools for Enhancing Social Accountability

Scraping
Sometimes, publicly available data does not follow the "Open Government Data" principles that were introduced in module 1. Rather, data released by governments may require "cleaning" before it can be presented in a complete and comprehensible way. One of the methods to clean the data is scraping.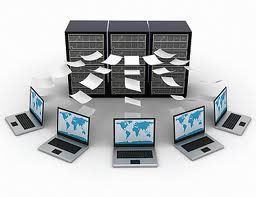 Some of the most well-known initiatives of ICT tools for social accountability are built on reusing government data. For example, there is subdidios al campo and they work for you in the United Kingdom, as well as every block and the various initiatives of the Sunlight Foundation in the US.

Another example is Vota Inteligente, a Chilean site that "scrapes data" from the websites of Chile's Senate and House of Deputies in order to more effectively gather and present information about representatives, political parties, and legislative bills. Using the information gathered by the vota inteligente team, users are able to compare congressional terms by party, gender, age, and incumbency.

Furthermore, there are tools that allow you to "clean" messy and inconsistent data without the need to reach out to developers and programmers. That is the case of Google refine. Please see the video in the side bar for more information about how to use this tool.

By extracting and cleaning government data, CSOs can help society to access information that otherwise would have been hidden. Moreover, they help the public to better understand what is happening in the public sector and enhance their demand for accountability.
Last modified: Wednesday, 20 August 2014, 10:50 AM