Social Audit (Module3)
Social Audits And Local Governments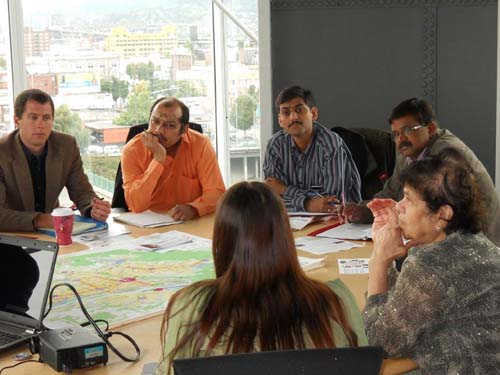 Social audit is not to be understood as a process that can be undertaken by the community alone, in an informal fashion. It needs to be conducted systematically, with the active participation of local government officials. These officials have various responsibilities before, during and after the implementation of development projects.
The objective of this Module is to:
Elucidate the importance of local government in

social audits

Give a detailed account of the responsibilities of local government officials with regards to

social audit
In recent times, due to social audits, citizens have been able to learn about the discrepancies in beneficiary selection, as well as the allotment of their entitlements. This has raised a concern amongst citizens on the lack of accountability on the part of the government, as well as a realisation that their participation in all stages and processes is critical to ensuring that the benefits of development reach them as intended.
The information procured through social audits is a tool, in the hands of the people, to demand rights, integral to achieving the goal of social equity.
Last modified: Friday, 13 June 2014, 6:03 PM