Social Audit (Module -2)
Steps of Social Audit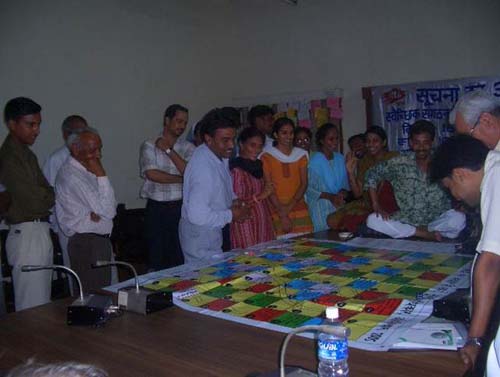 The primary deliberation indispensible to the conceptualization of participatory audit is to differentiate between social audits and its financial counterparts. The social audit emphasises on the accountability factor and the responsibility that governments or any other implementation agencies have towards the people, for whom they work.
In this Module, you will learn the various steps that build up to the completion of a successful social audit. Thus, the objective of this Module is to familiarise you with:
The concept of social audit
The steps that are required to conduct a social audit
Enabling environments that are conducive to social audit includes, holding meetings between the beneficiaries and the people in authority. In order to have a successful social audit, capacity building inputs for members of the groups that are involved in the activity is mandatory. Further, the active involvement of the Panchayati Raj Institutions (PRIs) and District Planning Committees (DPCs) is vital to ensure an effective conclusion to the project. Sharing of the information collected, and follow up to the recommendations are critical to transparency and accountability of all project activities and their implementers.
Last modified: Friday, 30 May 2014, 11:09 AM