IDP (Module -4)
Challenges And Way Forward In Integrated District Planning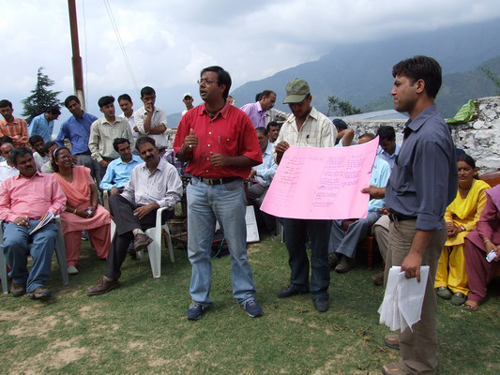 No participatory integrated planning process will take place without its own set of challenges and obstacles. However, from previous experiences, one has been able to glean a consolidated list of such challenges that occur at the various of the process.
The main objectives of this Module are:
To familiarise learners with the issues and challenges in participatory planning
To understand ways and means to overcome these challenges
The various problems faced during the process of integrated district planning can be classified under categories of –
Participation
Capacity and skills
Institutional
Data collection and compilation
Resources related
Technological
As is found in other participatory processes, we may not find the active participation of women and other marginalised, in discussions and other activities related to mapping and planning. It is also rather common to find a lack of cooperation and coordination between various local bodies. There may also be a dearth in the availability of both financial and human resources.
The way ahead to overcome some of these challenges is to have targeted capacity building and training that address the gaps in awareness and skills of people and communities. It is essential to provide incentives to increase the participation of stakeholders. Finally, in any process of planning the needs and the priorities of the people should be of high priority.
Last modified: Friday, 18 October 2013, 9:43 AM