Participatory Urban Planning (Module 2)
Decentralized Urban Governance and Urban Planning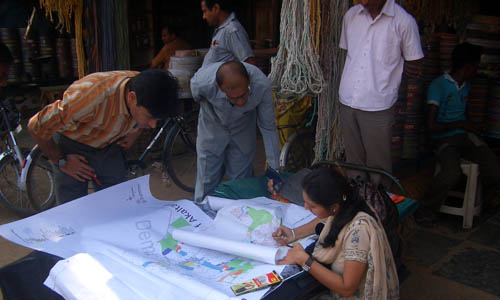 The question of Governance is a vital part of Urban Planning. Thus, the main objectives of the second Module are:
Understand the meaning, dynamics and features of municipality and urban governance
Understand the challenges faced in the process of making Urban Governance transparent and accountable to all citizens
Know the impact of Good Governance in the process of inclusive urban development, especially from the perspectives of the urban poor
It is not merely about the practice of governance, but the conceptualization of good governance that becomes crucial. And it is with this goal that we analyze the 74th Constitutional Amendment (CAA) in the Indian constitution. The decentralization of power to the Urban Local Bodies (ULBs) and municipalities includes the 3 Fs viz. Funds, Functions and Functionaries. This lays stress on the contributions of the municipality to promote good governance.
It is with these objectives that the Jawaharlal Nehru National Urban Renewal Mission (JNNURM) was started in 2005 in India. This was the first national urban development programme. Similar dynamics may exist in other countries.
Last modified: Friday, 4 April 2014, 3:29 PM